I personally met with Marcos, the project manager to discuss my scope of work. He answered all questions to my satisfaction before the work began. The workers arrived on time and worked until the job was complete. I trusted the men to go in and out of my home. They were very polite and very careful when moving my furniture. They cleaned up afterwards and the work was wonderful. I would highly recommend them .
Sharon B

I had a wonderful experience with Marco from start to finish. This is my first house and he helped me pick a good quality vinyl and color. They made all the transition pieces perfect with very straight lines. The floor and baseboards look great. I can't say enough how above and beyond Marco went and I would recommend this company to everyone!
Matt P.

Excellent! I highly recommend AFI and Marcos Betancourt. In fact, I will not use any other flooring company. Their professionalism, master skill level and Marcos taking care of every little detail make this company unparalleled. The first time we used AFI was 9-10 years ago on the installation of hardwoods in our master bedroom, the floors were absolutely flawlessly installed.
The next AFI wood floor installation was around 4 yrs ago ( same exact Team that did our first job 10 yrs prior) included our entire second floor and custom wood back staircase. Next was the master bath marble floor- perfection! Six months ago ( same Team) we had hardwoods installed for the entire first floor and custom stain applied to the remodeled front curved wood staircase. AFI custom made the stain for the stairs, the match is incredible and stunning. The detail and care that AFI uses is just simply amazing. AFI has specific Teams for different types of flooring installs making each installation an exact art. I am very particular and unable to find any flaws in the work they have done. Year after year Perfection! If you are choosing a flooring company look no further than AFI for installation! My sincere thanks to Marcos and his Team for always rising to excellence.
Kat M.

I have a great experience working with Marcos Betancourt for my flooring project. He was always very detailed and attentive to what I was looking for. From scheduling a time to buy the required materials at the store with me, to the actual installation (providing updates of needs for leveling and the actual process) to the final review and supervision of the installation. The project I did was to replace the entire floor of my house, removing carpet, tile and old vinyl, with luxury waterproof vinyl. He and his crew were always on time and very professional. I was given an initial estimate that was updated just by the additional leveling requirements (I was timely warned about that potential additional expense). It's been now 2 months since the installation and I don't have any complaints. The job looks very well done and my recently purchased house looks amazing with the floor installed by AFI. I definitely recommend, without hesitation, to work with All Flooring Install.
Eduardo S.

I'm very pleased with the work done by All Flooring Install. The crew did a great job of installing vinyl plank flooring. They arrived on time and finished the job early on day 2. They paid attention to details — covering doorways with plastic, vacuuming/sweeping debris, caulking shoe molding after installation and sweeping the floor multiple times after install. A couple of threshold transitions didn't adhere well. The crew leader was very responsive to my call and came by to reapply adhesive.
Brenda B.

Excellent workmanship! Quick and professional! Made the pre-installation process very simple. We selected our tile and grout color, Marcos measured, placed the order for all the materials we needed and we paid for it directly. Would definitely use them again.
Angel W.

Marcos was a pleasure to work with. Very upfront, professional and knowledgeable of the task at hand. His crew came in and did a terrific job of removing the old engineered wood flooring, fixing cracks and leveling the floor and finally laying our porcelain tile down. Marcos and his crew gets 10 stars if they were available but a solid 5 will have to do. If I have future work with flooring, I will sure ask for Marcos and All Flooring Installation to do the work.
Chris R.

We had a pipe burst due to the Texas freeze of 2021 and almost the entirety of our carpeting was damaged. We decided to install flooring as a replacement and I came across All Flooring Install. Osiel was amazing – he came by and took measurements and provided me with an labor estimate and a materials list, even giving me the info of his contact at a local flooring supplier. The two installers did a great job, they did three bedrooms and a hallway in two days, working 12+ hours on the first day. I can't recommend AFI enough, one of the best experiences I've had with a contractor.
Ryan G.

From the estimator to the installers, the job was done in a very professional manner. They were on time, and completed the job in a very satisfactory manner. I would definitely use these guys again and recommend them to anyone looking for new flooring. Good job and thanks.
Joseph M.

All flooring installed our wooden floor. They were professional and courteous. We were impressed with their attention to detail and professional craftsmanship!
Ann Hooper Hudson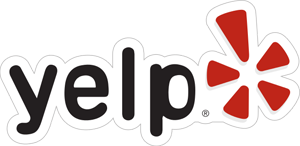 All Flooring Install is a class act! They are courteous, professional and really know their business. I am impressed with their knowledge of the different types of flooring and his attention to detail throughout the entire process. The pricing was very competitive and the outcome was absolutely perfect! Thanks again!
Ken Painter

I would like to express my satisfaction with the laminate flooring that was installed in my office by All Flooring Install. The installation was done in a very timely and professional manner. I would not hesitate to use All Flooring Install for any additional flooring applications that I might have.
Thomas H. Casey

I recently had wood floors installed in my home. All Flooring Install did a wonderful job. I am very pleased and satisfied with their work. I visited several flooring businesses and they did not provide good customer service. All Flooring Install is professional from the estimate and measuring process to the installation and cleanup. I can tell they take pride in their work. I would definitely recommend All Flooring Install.
Chyreise Adams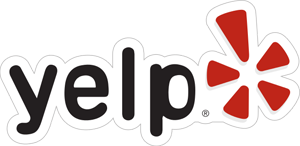 We are so pleased with the installation of our new wood flooring in our home. All Flooring Install was very professional and timely. We really love the way you undercut the area around the fireplace, giving it a seamless flow to that area of the floor. We will be using your services in the future and recommending you to our family and friends. We wish you the best in your business and hope to be doing business with you in the future.
Terry Fuller

We love Marcos and his team!! As newlyweds buying our first home, they were the prefect value and provided excellent work product. Communication through the entire process was on point! Highly recommend and can't wait to have them back for our next project.
Kristen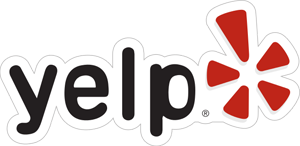 We are beyond thrilled with our experience with All Flooring Install. The crew was very professional and courteous. I especially appreciate their attention to detail and the fact that they cleaned up so nicely after they were finished. I highly recommend All Flooring Install.
Nikki