Come to us for Laminate Flooring Installation in Dallas and Richardson
All Flooring Install offers professional laminate flooring installation in Dallas and Richardson.
Looking to remodel a room in your home? Wondering which flooring material would be best? Is your budget tight? You should consider laminate flooring as a more affordable choice for any high-traffic room. A timeless classic that withstands abuse and still looks good, installers at All Flooring Install, based in Richardson TX, would be happy to explain the benefits of this beloved flooring material.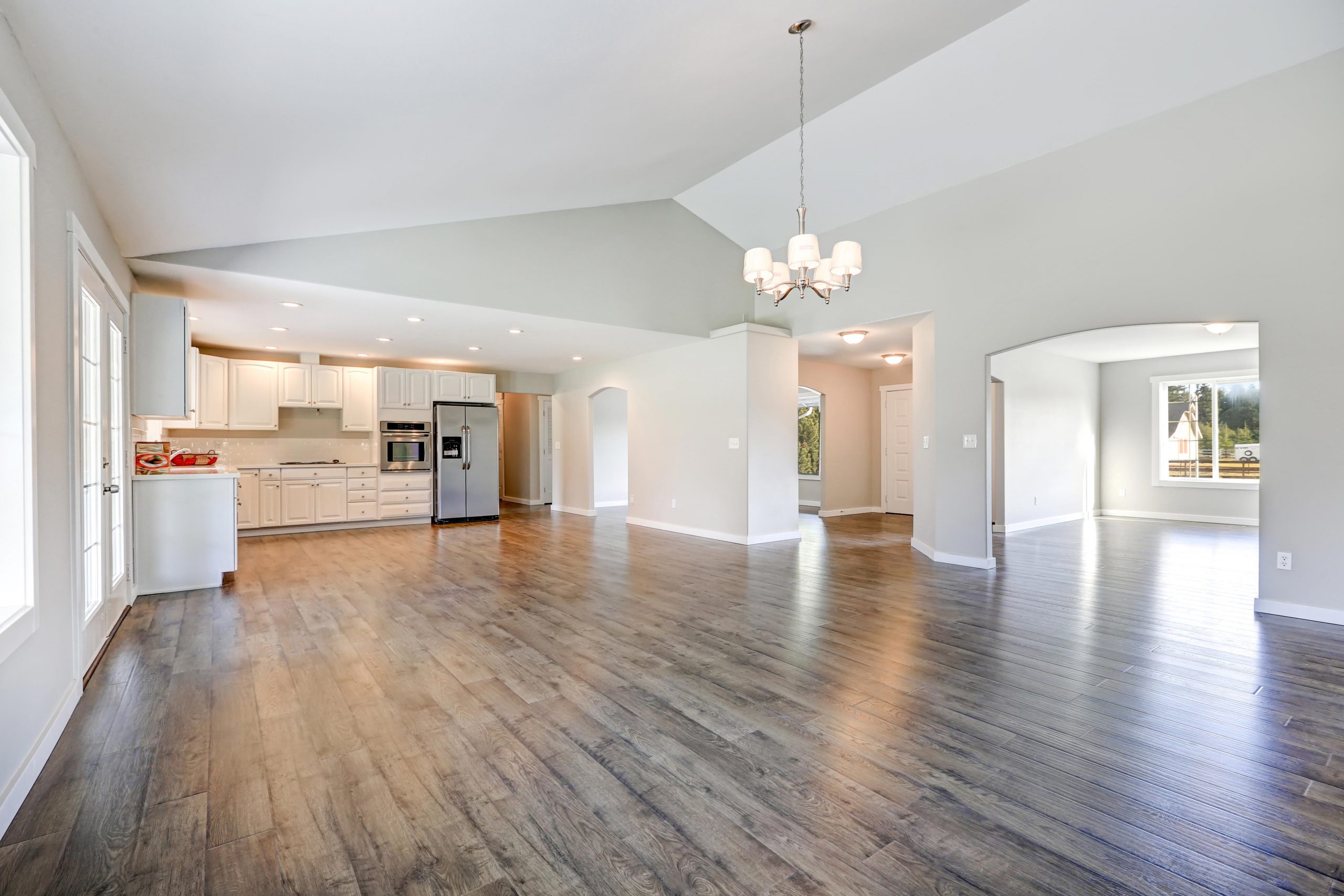 First invented in 1977, laminate floors are a hybrid floor covering comprised of a particleboard wood base topped by an image layer and a transparent wear layer. They make a popular flooring type for homes' living areas, kitchens, dining areas, bedrooms, hallways, and other areas that aren't exposed to a lot of moisture. They're not recommend for bathrooms for this reason.
Rest assured, our technicians are highly skilled at the installation and repair of laminate flooring no matter where you live or work, from Dallas to Allen to Plano. We only use the best materials from the most trusted manufacturers of laminate in the area.
Why Choose Laminate Flooring?
There are many reasons why home and business owners are still choosing laminate floors for their common rooms. Check out these benefits:
Appearance of Real Hardwood:
This is not your parents' laminate! You can choose laminate flooring that mimics the look of real hardwood, available in a variety of styles, colors, and finishes.
Quick and Easy Installation:
This is one of the biggest benefits of laminating flooring, which helps to minimize the disruption to everyday living. You may even be able to install laminate right on top of vinyl, tile or hardwood floors, reducing the cost of installation.
Simple to Maintain:
Hard surfaces are easier to keep clean than carpeting. You can simply sweep, dust, or vacuum the floor regularly so dirt and grit don't build up. You don't want anything to scratch or dull the floor finish. Laminate is made from recycled wood flooring, so be sure to use a cleaner made specifically for laminate or hardwood flooring. Spray it on a micro-fiber mop rather than directly on the floor. Be sure to mop up spills immediately.
Kid, Pet and Allergy Friendly:
Laminate flooring features a topical finish coat or wear layer that makes it resistant to scratching. It also doesn't harbor allergens, so if you or your kids suffer from allergies, laminate is a great choice.
Affordable:
Another popular benefit of laminate flooring is its affordability. It's a much more affordable alternative to hardwood, as the material costs less and the labor costs less as well. This is a great choice for those on a budget.
Laminate Flooring Checklist
Thinking about installing laminate flooring in your home? You'll need to ask the right questions as you do your homework.
Q: Where is my laminate floor going?
A: Laminate flooring can virtually be installed anywhere in the home, but there are some rooms where it makes the most sense. Laminate is not great for areas that get a lot of moisture such as a bathroom or laundry room. But if you have a high-traffic area such as a kitchen, playroom, basement or hallway, laminate is an excellent choice.
Q: What kind of wear and tear will my laminate floor be exposed to?
A: Laminate floors are tough and durable, but you have to choose the right laminate for its intended use. If the laminate will be installed in an office that has lots of foot traffic, high heels and chairs on wheels, choose one with a higher Abrasion Class (AC) rating.
Q: What will my floor look like after installation?
A properly-installed laminate floor will be level, tight fitting and even. Keep in mind that the color of an installed laminate floor can look a bit darker than you may have seen in the sample. Darker colors absorb light, while lighter colors reflect it. Also, each board may have a different grain, swirl or pattern to it. Plank width will also vary, usually between 3 ¼" – 5".
The edging will vary as well. Some have beveled edges for a rustic or traditional look, while eased edges simulate the appearance of prefinished hardwood flooring. You could also choose no edges for a seamless surface, or a French bleed for a dramatic touch.
Different laminate types will have different textures, too, either embossed with a grain printed on the décor layer, or even hand-scraped. You'll also have to choose your finish, such as satin, semi-gloss or high gloss.
What else do we do?
Check out some of the other services we offer in your community, aside from laminate flooring.
Solid hardwood
Ceramic and tile
Stairs
Undercuts
Contact All Flooring Install
To learn more about our laminate flooring installation in Dallas and Richardson, contact us at 972-679-3172. We are conveniently located in Richardson TX, and serve the Dallas metro area, including but not limited to Dallas, Richardson, Allen, Mckinney, Plano, Garland, Mesquite, Highland Park, University Park, Park Cities, Addison, Carrollton, Irving, Grand Prairie, The Colony, Frisco, Coppell, and more.