Meeting Your Many Flooring Needs in Dallas TX
All Flooring Install offers flooring installation in Dallas, Texas. Contact us to learn all about our products and services in Dallas.
All Flooring Install can meet and exceed your needs, whether you need tile, hardwood or laminate flooring. We also do stairs, undercuts, and sanding and finishing. We have many years of experience serving customers in and around Dallas, home to 1.3 million.
We are proud to work in and around Dallas, serving the needs of North Texas home and business owners. Dallas is indeed a central spot for business and entertainment, but it's also a great place to set down roots. As the largest inland metro area in the Southern U.S., Dallas is also known for its sports teams, delicious food, arts, music, and eclectic cultures.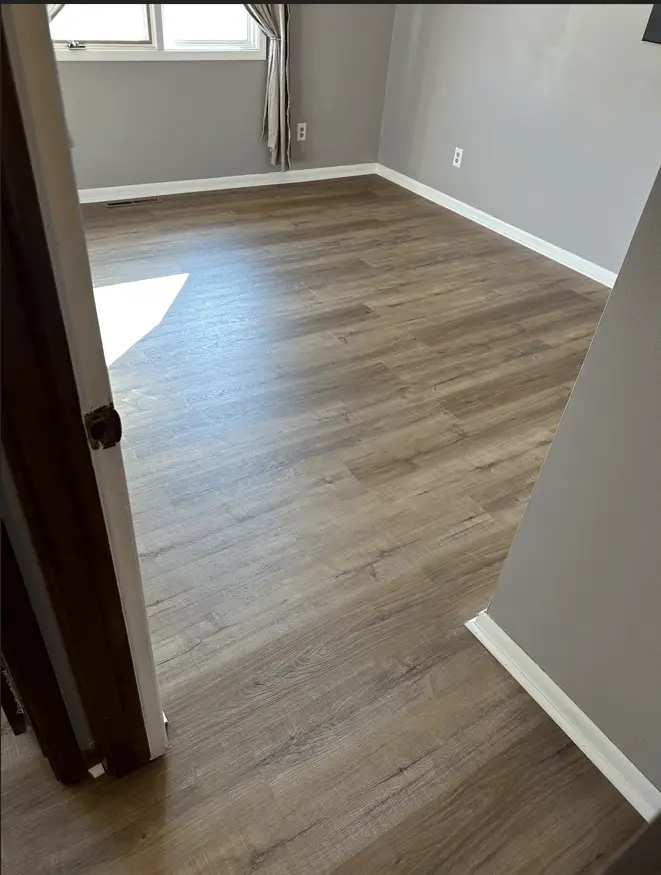 It happens to be the third most populous city after Houston and San Antonio, with one of the highest concentrations of corporate headquarters in the country. Neighborhoods and homes are diverse, representing one of the nicest places to live in the whole area. You need floors to maintain your homes, and we can provide them.
Here's what we do in Dallas:
Engineered hardwood
Solid hardwood
Laminate
Ceramic and tile
Undercuts
Sand and finish
It's time you found out why so many of your neighbors have been calling us for their flooring, sanding, and stair installation needs.
3 Top Questions to Ask When Choosing the Right Flooring in Dallas TX
Thinking about installing new flooring in your Dallas home? You have a big choice ahead of you, one that requires a lot of research. But no worries, with the right professional installation team, the process can be seamless. Just be sure to ask yourself these three top questions before making a decision.
Q: What's my budget?
A: You may adore the look of Brazilian Cherry but can't afford to outfit your house in it. If your heart isn't set on authentic solid wood, you may want to consider laminate that mimics the look of natural wood. Then, you can put the money you save toward other upgrades such as the latest appliances and stone countertops.
Q: Which rooms need flooring?
A: If it's the bathroom, go with tile, which handles moisture far better than hardwood does. If you have a high-traffic hallway and living room that will get a lot of use, or you need flooring for a spare room or parlor that will rarely see any use, hardwood and laminate would work nicely. Hardwood floors are ideal for kitchens, dining rooms and living rooms where durability is key.
Q: How big is my family and what are their lifestyles?
A: If you have a large family with lots of small children and pets, you'll want durable flooring that can stand up to scratches and spills. Laminate or engineered wood floors may be good in these cases. Tile may not be best for family members that use a walker or wheelchair, as the grout seams associated with tile may be seen as a hindrance or annoyance.
Asking yourself these questions and more before choosing the right type of flooring for you in Dallas TX will be extremely helpful.
Why Select Us in Dallas?
First off, we are proud to set the standard for professional flooring installation, backed by a team that is dedicated to your 100 percent satisfaction. With free on-site estimates and consultations, our team of courteous and skilled technicians will go to great lengths to ensure your flooring project is a success.
There are several reasons why so many business and home owners choose All Flooring Install for their floors and stairs:
Our honesty and integrity.
Our use of the best tools to maximize efficiency and ensure a timely job.
Our ability to sit down with you and explain the material facts and true value of our services.
Our proven history of guaranteeing the highest customer satisfaction.
Our free estimates and consultations.
Our strong technical skills and business knowledge in the flooring industry.
Our unwavering commitment to serving our customers and the community by integrating our core values into all our actions.
Our membership in leading organizations such as the National Wood Floor Association.
Our up-to-date product knowledge, customer education needs, technical tips and industry news.
As you can see, we take great pride in our work. But don't just take our word for it: view our many testimonials from satisfied customers throughout Dallas and beyond.
If you are interested in how we operate, you will be glad to know we follow a three-step process that's proven to ensure you are kept in the loop at all times. We back our services with product and labor warranties, satisfaction guarantees and more!
Contact All Flooring Install in Dallas TX
To inquire more about our services in Dallas, contact us at 972-679-3172. We are conveniently located nearby in Richardson TX at 606 Business Pkwy.