Choose us for Solid Hardwood Flooring Installation
All Flooring Install offers solid hardwood flooring in Richardson and Dallas, Texas. Contact us to learn about our products and services.
The crown jewel of any home? Solid hardwood flooring of course. Not only is this a beautiful, durable option for any room of a home or office, but it's also a timeless classic that instills a sense of character and classic appeal to all who lay eyes on it. Here at All Flooring Install, our technicians are highly skilled at the installation, repair, sanding and finishing of all types of hardwood flooring. Serving you throughout Richardson, Dallas, Allen and beyond, we are proud of the materials we use that fetch you long-lasting durability for the money.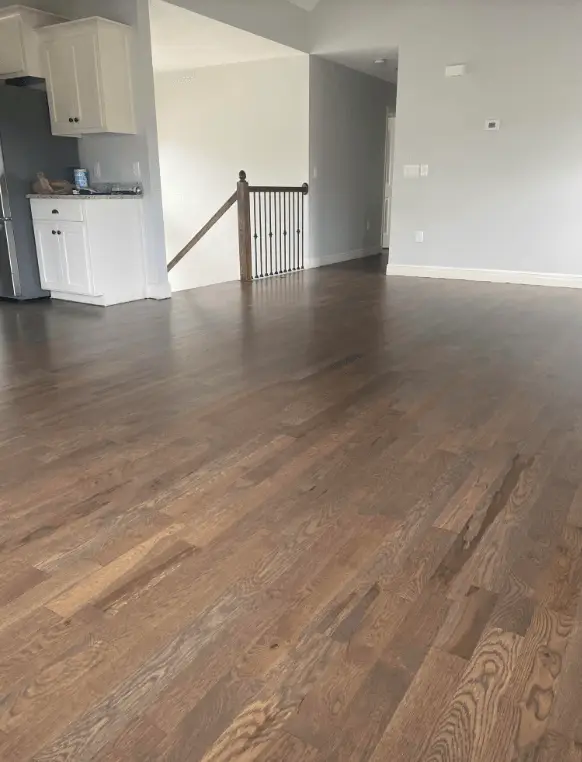 Solid hardwood is just that: made of solid wood through and through. Compare this with engineered hardwood, which is a layered product made up of a thin slice of hardwood on top of a base of high-quality plywood. If you are thinking of adding solid wood to your home, come to us, where we have been building on a proven reputation in the local industry for outstanding quality work.
Benefits of Solid Hardwood
Why do home and business owners continue to choose solid hardwood floors? Advantages of this timeless material include:
Improve the look of your home: Solid wood floors add a touch of elegance to your home, as well as class and warmth. You may even say that hardwood floors make any space look bigger.
Low maintenance and easy to clean: Hardwood can be swept, steam-cleaned, or vacuumed to remove dirt or debris. Plus, they're much more stain-resistant than carpets and other flooring materials.
Strong and durable: While hardwood floors could be dented or scratched with the right amount of force, truth is, this material is one of the most durable out there. In fact, these hard surfaces can last for decades if cared for well.
Add value to your home: If and when you decide to sell your home, keep in mind that buyers will pay more for a house with hardwood than any other material.
Better air quality: Unlike carpet and even tile, hardwood floors do not trap dander, pollen, dust, and other common allergens, which means it's easier to improve your indoor air quality. Wood floors are perfect for those who suffer from allergies.
Matches all decors: Solid hardwood has the versatility to adapt to any interior design theme in your home. Plus, there is a wide range of colors, shades, and species to choose from, with natural beauty available with a variety of swirls, shades and grains that enhance character.
Long-lasting and cost-effective: Solid hardwood floors are more expensive that engineered hardwood floors initially, but when you consider the long-term value and the fact that they can last for generations, solid hardwood is a no-brainer.
Color won't fade: The steady appearance of hardwood, and the fact that each board is solid all the way through, means this type of flooring will retain its coloring for many years to come.
Which Solid Hardwood Floor Species, Color and Board Size is Right For Me?
When considering the right style and kind of hardwood flooring you want, you'll have to consider your home's overall look, feel, function and style.
Are your tastes more contemporary in nature? Use a narrow 2 ¼" or 3 ¼"

 

wide board in a lighter, natural color.

If you lean more traditional, you will want to use a 4" or narrower board in a medium to light color. 

If you like a country style, go with a 5" wide board in a darker to light color with more character, such as knots and pin holes.

If your floor will experience heavy traffic, use a wood species such as natural oak with graining and character to mask any scratches that may occur to the floor.
There are so many wood species, colors and grain patterns to think about when considering which solid wood floor to get. Your floor area is no doubt the largest expanse of color or pattern in any given room in the house. Your solid hardwood floors should complement the fabrics, cabinets and furnishings that are already present in the space, while enhancing your personality in the process.
The most popular wood species for solid hardwood flooring right now is Red Oak Natural or White Oak Natural in either 3-1/4″ or 2-1/4″ wide boards. But more and more homeowners are opting for more exotic wood species such as Santos Mahogany or Brazilian Cherry featuring  dark, reddish, rich colors. Cork and bamboo flooring are also becoming more popular, in darker colors for formal or traditional interiors, and in lighter colors for country, contemporary and casual settings.
Consider all this and more when choosing the type of solid hardwood flooring you want.
Top 10 Best Types of Hardwood Flooring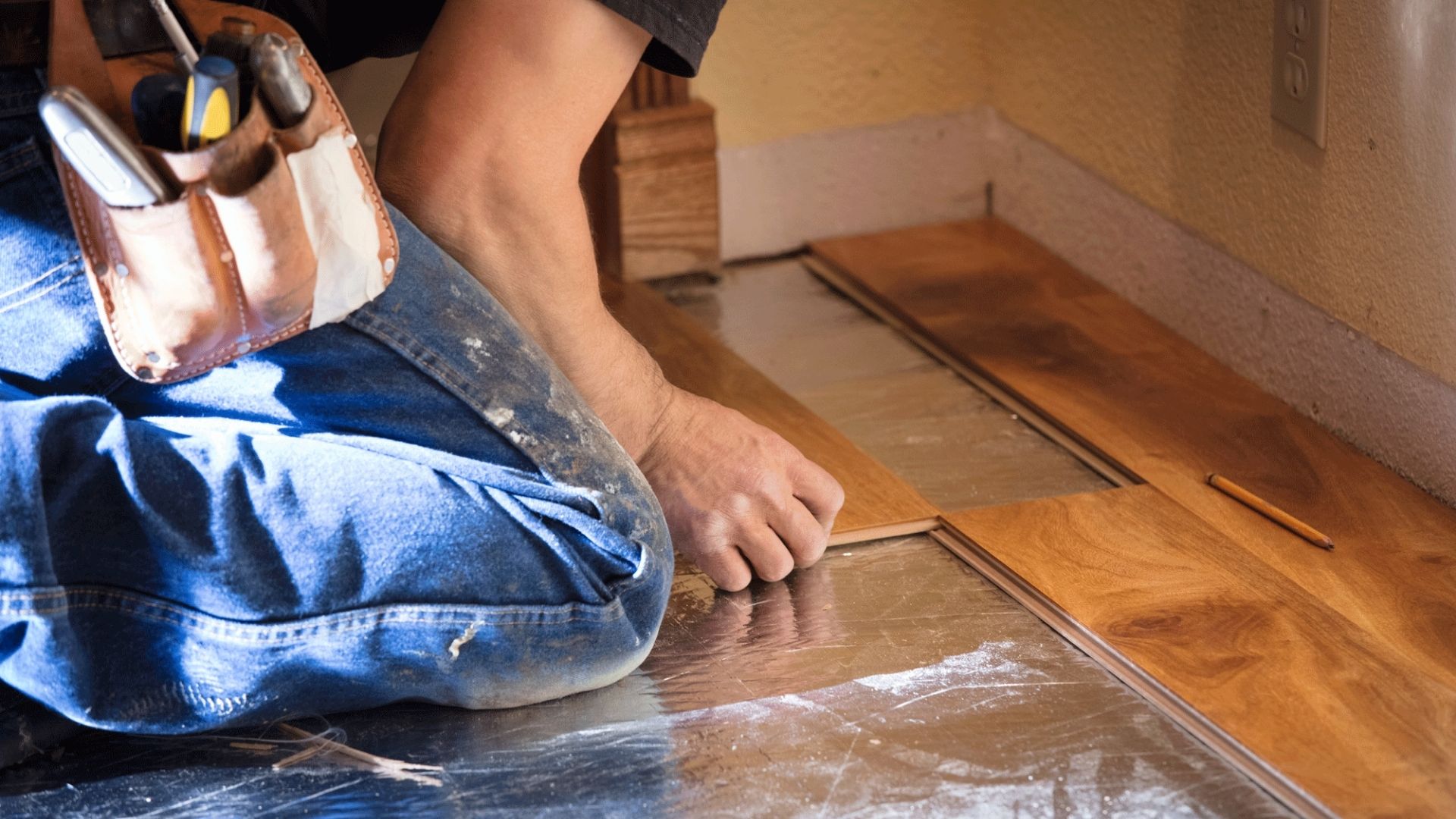 The best hardwood floors are made with wood species that are readily available and — you guessed it — very hard.
Oak is the most common hardwood flooring option in the United States, and for good reason. The grain is attractive, and while its natural colors are pleasant, it also takes stain very well (so you can get it in virtually any color you desire). Oak is decently resistant to water damage (it was commonly used to build boats) and fairly durable overall.
Teak has great water resistance for wood flooring. It's beautiful, with rich golden brown colors. It's also fairly expensive—not crazy expensive, but it does land near the higher end of the spectrum as far as common hardwood species are concerned.
Pine isn't technically a hardwood species. It's a conifer, and its Janka score puts it more in the softwood category anyway. But that doesn't mean pine wood is a bad choice for flooring! Pine is durable and, because it's relatively easy to grow, it's considered one of the more eco-friendly flooring options as far as wood flooring is concerned. In terms of visuals, pine usually features lighter tones and a uniform, linear grain. It's also one of the best floors for staining and is often sold unfinished for that purpose.
Hard maple, sometimes referred to as sugar maple, is an American staple. Maple usually takes on an even, thin grain and tends to have lighter cream-colored or tan hues.
Hickory is the hardest American hardwood species commonly used for flooring, and it's surprisingly modest in terms of price. It's usually more expensive than say, oak—but not by much. Hickory is considered to have some of the most interesting wood floor patterns around. Its grain is often sporadic, and its hues vary dramatically from plank to plank.
Mahogany is native to Central and South America and beloved for its rich color and even grain. Those who love mahogany prefer it for its subtle grain and full-bodied color.
American walnut is a favorite among woodworkers for its luxurious, chocolatey color. Walnut is acceptably durable, and because of its naturally dark color, it may not show scratches as easily as lighter woods do.
American chestnut is one of the most unique additions to our hardwood species list. It's very rare—at least in terms of being used for flooring. Today, chestnut is still used for flooring but rather than being farmed, it's usually reclaimed from old barns and homes.
American cherry wood often sports more of a reddish-brown hue. And people love it. That's why so many manufacturers stain other, more durable hardwood species to resemble it!
Jatoba, or Brazilian cherry, isn't related to American cherry—and that's pretty evident in just how strong it is. Its Janka score is more than double American cherry's score! Jatoba looks vaguely similar to mahogany, but it has more of a natural luster than many other types of hardwood. It's also relatively inexpensive.
Contact All Flooring Install
To learn more about our solid hardwood flooring in Richardson and Dallas, contact us at 972-679-3172. We are conveniently located in Richardson TX, and serve the Dallas metro area, including but not limited to Dallas, Richardson, Allen, Mckinney, Plano, Garland, Mesquite, Highland Park, University Park, Park Cities, Addison, Carrollton, Irving, Grand Prairie, The Colony, Frisco, Coppell, and more.