Spring Cleaning Tips For Your Hardwood Floors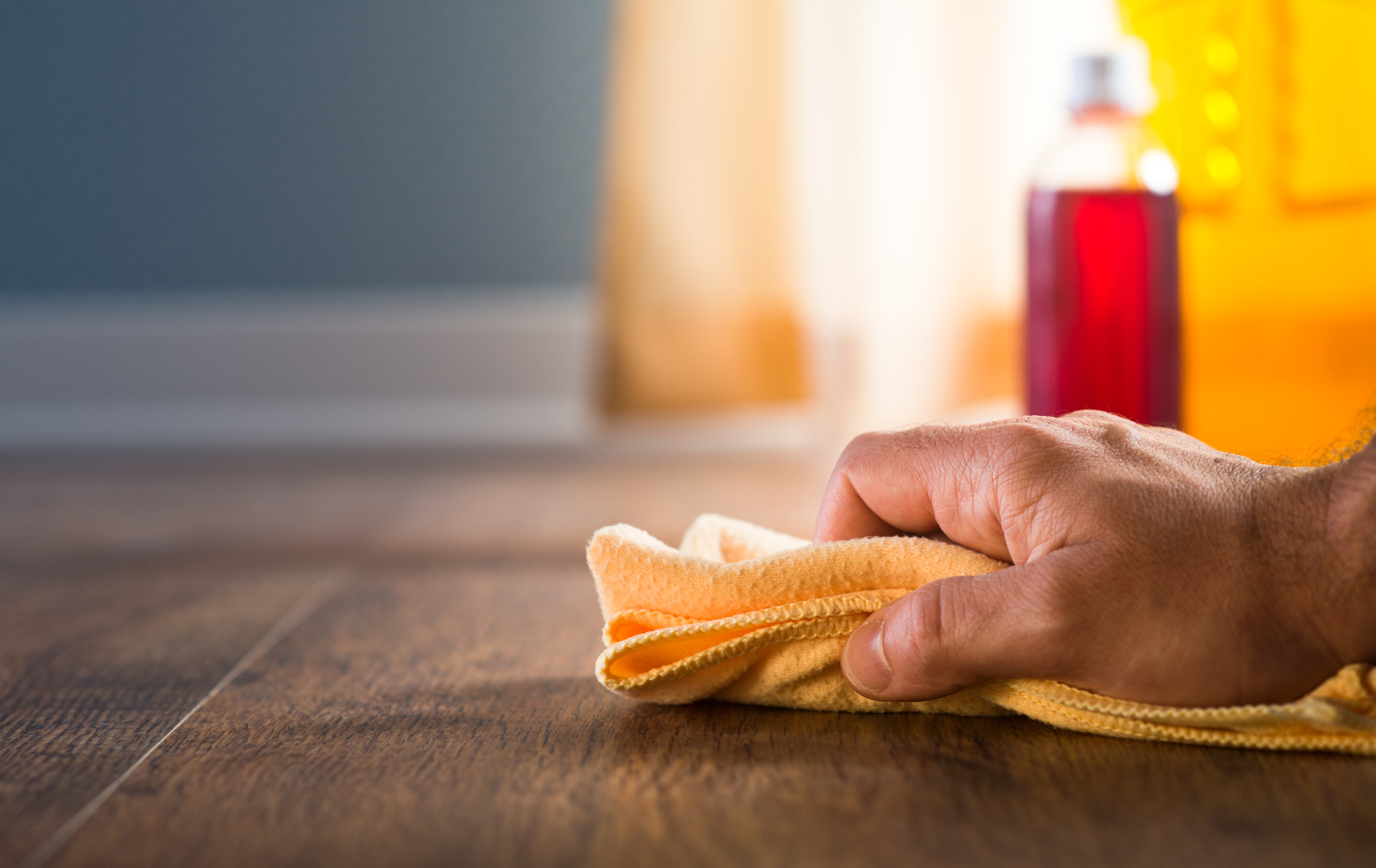 All Flooring Install gives cleaning tips for your hardwood floors to ensure that they have the longest life!
Your hardwood floors take a lot of abuse, especially in colder months where water, mud, debris or even ice can be tracked in. Plus, dust and dirt can collect in dark corners and you may not notice the mess till you really look. Spring is the perfect time to deep clean and rejuvenate your hardwood floors.
Deep Cleaning
First off, you'll have to remove the dust, dirt and pet hair that may scratch your floors. Do this with a vacuum, microfiber cloth or a dust mop. For weekly vacuum cleaning, use a floor-brush attachment, advises Better Homes and Gardens.
Next, it's time to remove dirt and oil buildup. For this, you'll need some wood-cleaning products, which you will likely have to dilute with water. Whichever brand you choose, follow the instructions on the bottle so you don't damage the surface. Apply with a sponge, cloth or soft mop, squeezing out extra liquid because too much water can damage hardwood.
With a dry cloth, blot up any extra water that may have accumulated. Standing water is not good for hardwood! If you have a lot of humidity in the house, use a dehumidifier, turn on a fan, or open the windows to encourage faster drying.
When it comes to mopping hardwood floors, you should:
Mop with the wood grain, not against it so you don't get snagged on a rough spot and rip up a piece.
Apply cleaning solution in a spray bottle. To apply, use a dry mop or a microfiber cloth, which will keep too much water from dripping onto the floor.
Replace the dirty water with clean water frequently.
After cleaning once, rinse the whole floor with a damp mop so no oil or cleaning product buildup occurs.
Spot Cleaning
Sometimes you have to do a bit of spot cleaning to get specific areas of staining, dirt or debris. Here's how to do it.
Gum: If you notice chewing gum has gotten stuck to the floor, place a plastic bag with ice over it. This will help the gum dry out so you can peel it off.
Scuff marks: Sprinkle baking soda on the offending area and rub with a damp sponge.
Water spots: Place mineral spirits on a fine steel wool pad and rub the spot gently.
Food stains: Wipe up the sauce, wine, juice or other spill as quickly as possible with a damp sponge and let dry.
Preventative Tips
To ensure your hardwood floors stay looking beautiful all year through, not just in spring, follow these tips:
Stay away from rugs with rubber backing, which can scratch the floor.
Use curtains to keep direct sunlight from fading your wood floors.
Only use products designed for hardwood, not products designed for vinyl or tile.
Place felt protector pads under chair legs to prevent scratching.
Put area rugs at kitchen sinks so water doesn't accumulate on the floor.
Place rugs near doorways so people can wipe off dirt, pebbles, and debris from their feet before entering.
Contact All Flooring Install
We are experts in hardwood installation and repair. Ask us any questions or get a free quote when you call us at (972) 679-3172.