Should You Wax Your Hardwood Floors?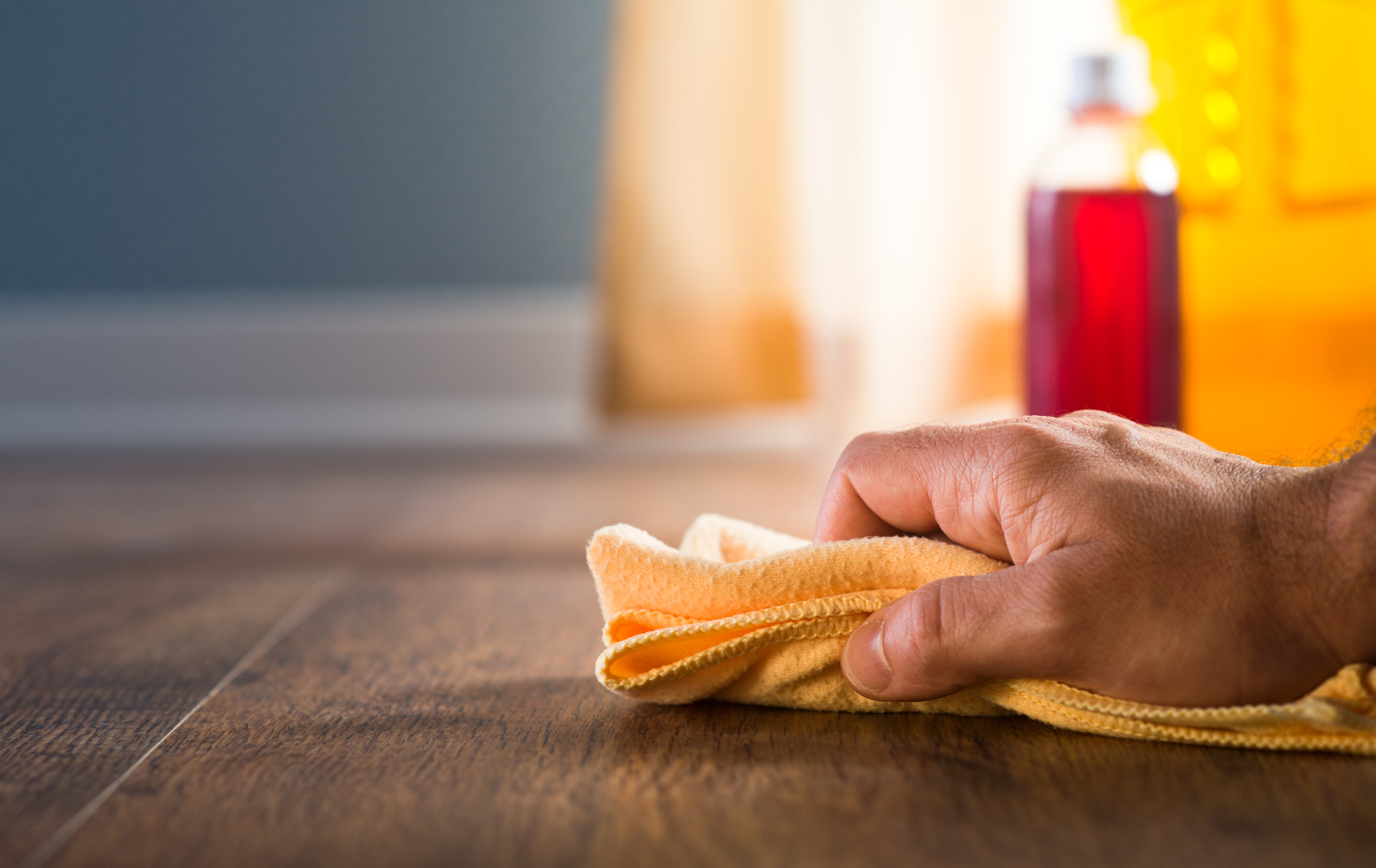 To answer this effectively, you have to be sure your hardwood floors are good candidates for waxing before beginning this type of project. Truth is, many hardwood floors should not be waxed. This is why you should always consult with a hardwood flooring specialist in San Antonio before considering waxing.
In many instances, waxing your hardwood floors holds great benefit, as it restores the shine to your floors and extends its life. This technique became popular in the 1940s, and involves an application of clear or colored wax made from a blend of synthetic and natural waxes/solvents. You apply them to your floor in thin, even layers, then buff them to really bring out the shine. After the solvents evaporate, the remaining wax layer will harden and form a protective seal.
Advantages of Waxing Your Hardwood Floors
Because wax acts as a protective shield, you can safeguard your precious hardwood floors against the absorption of spills and thus prevent stains. Waxing will also mask minor scratches, scuffs, and dings. Plus, it keeps dirt and other contaminants from hurting the finish. A properly waxed and cared-for floor will last many years longer than one that is not.
Drawbacks of Waxing
There are some disadvantages as well. Because wax isn't as hard as polyurethane, it doesn't give you the same protection against gouges and dents. Floor wax may be moisture resistant, but it is not completely water proof. If you haven't sealed your hardwood floors, they are at risk for warping and bulging.
Which Types of Floors Can be Waxed?
It's possible to wax an unfinished wood floor, but for best results, only wax flooring that you have previously treated with penetrating wood sealer, lacquer, shellac, oil or varnish. Wax will enhance the protective properties of these types of finishes.
Never wax these flooring types:
Floors finished with polyurethane. Instead, just polish them.
Linoleum and vinyl floors that resemble wood but aren't. They don't need waxing because they are factory coated. And if you wax luxury vinyl planks, they won't absorb wax, so you're left with a dull build-up.
Bamboo is prefinished and should be cleaned with a natural product that has been approved for bamboo flooring.
Hardwood floors with lots of damage. They should be repaired or replaced before you wax them.
Engineered hardwood already has a factory-applied acrylic finish and must be cleaned with a special solvent designed for engineered hardwood floors.
Laminate flooring should be cleaned with a microfiber pad and spray cleaner designed for laminate floors. Laminate has a factory finish that can't absorb wax.
Natural stone floors should be cleaned with a product made for porous stone surfaces. You will also need to reseal it regularly with a natural stone sealer. Natural stone needs to breathe so if you wax it, the appearance will be dulled.
Ceramic tile will not absorb the wax. Instead, you will get dull build-up as with other impermeable surfaces. So instead, just seal the grout once a year with a protective sealer.
Contact All Flooring Install
All Flooring Install offers full sand and finish services for your hardwood floors. So, if your hardwood floors are looking dull and need a refresh, contact us in Richardson TX at 972-679-3172 for a free consultation.