Most Popular Bedroom Flooring Options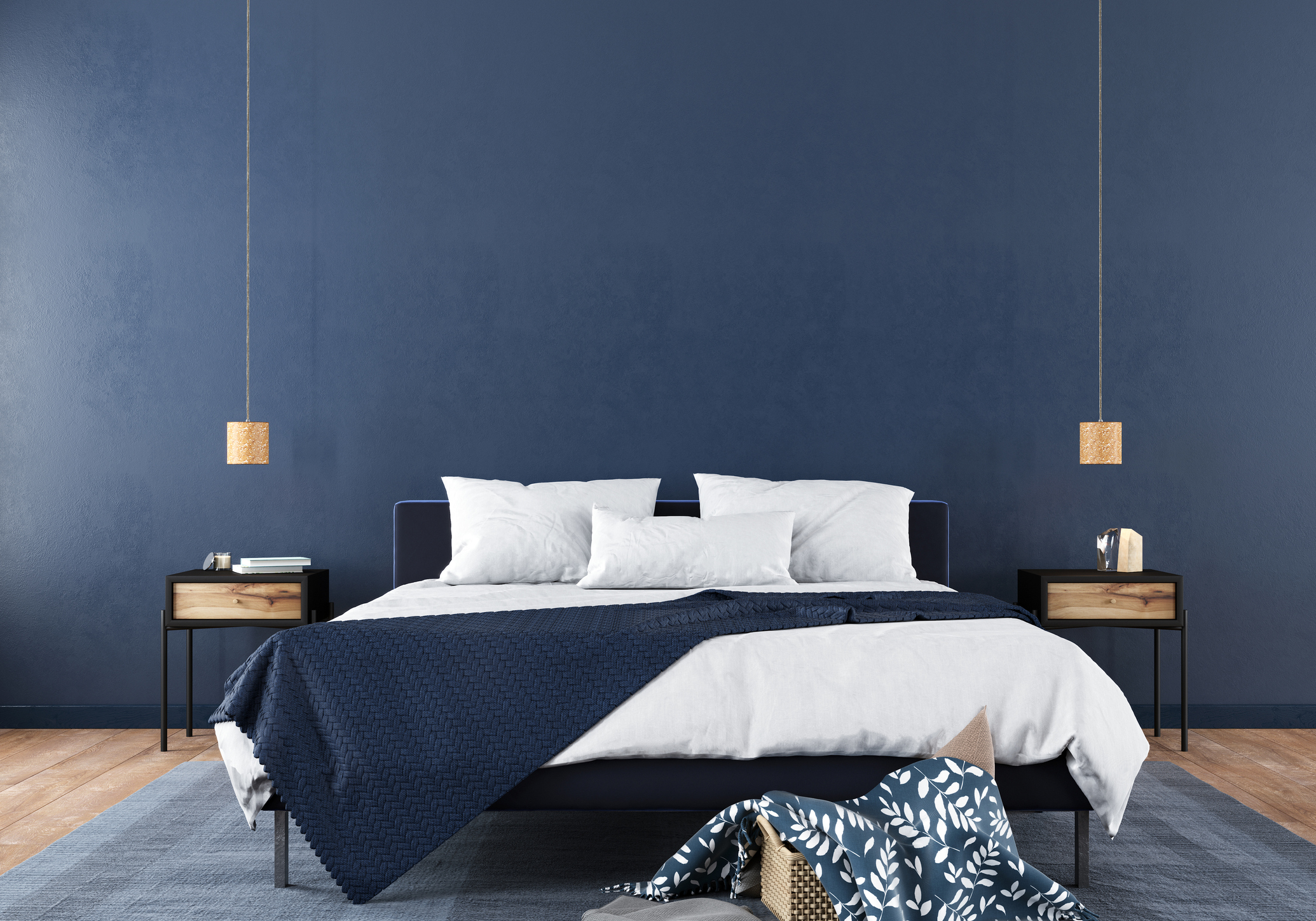 The flooring you choose for your bedroom is important, as this is where you spend quite a bit of time. It must be relaxing, comfortable and beautiful so as to complement this private space. The floor is the first thing your feet feel when getting up in the morning, and the last thing they touch before you crawl into bed at night.
From hardwood to laminate, you have many choices at your disposal. The one you go with will depend on your personal preference, the style of the room, your maintenance willingness and your budget. Let's go over some of the more popular bedroom flooring materials, as well as their benefits and drawbacks.
Carpet
Carpeting is the gold standard of bedroom flooring and has been for decades. The reasoning behind this is simple: carpeting is soft, it muffles sound, it's warmer and it cushions falls. From tactile comfort to lush luxury, carpet comes in a wide variety of colors and styles. However, it can harbor allergens and is tough to keep clean.
Hardwood
Next up, hardwood flooring is another popular choice for bedroom flooring. Not only is it durable and beautiful, it is one of the most environmentally friendly surfaces you can choose. It adds property value to your home and lends a classy, elegant look to any room. Whether you choose oak, ash, walnut, or maple, you can't go wrong with this choice.
Hardwood is more expensive, though, and can be dented and scratched.
Bamboo
Another environmentally friendly choice, bamboo is a sustainable option that is growing in popularity. It's not a wood, it's a plant (actually, a type of grass), and it grows very quickly. This renewable material produces flooring made of bamboo fibers that are even harder than most hardwoods.
This type of floor comes with easy maintenance and durability, but it's not cheap.
Cork
While usually seen in kitchens, cork flooring can also be used in bedrooms. It provides comfortable support when walking or standing on it, and provides a good layer of insulation between floors that results in soundproofing and increased temperature comfort.
However, it's easy to make indentations in cork flooring with heavy furniture over time.
Linoleum
Linoleum is a classic choice that's been around for decades. It's made from linseed oil and a host of other natural ingredients, resulting in resiliency and versatility. It comes in a variety of patterns, colors and styles, and can match any bedroom décor. It's also affordable, but it doesn't lend the most classy or elegant look to your bedroom.
Laminate
This has a thin layer of plastic laminate that has been printed with a design layer, resulting in a versatile product that can mimic any material, such as stone or hardwood. It's great if you're going to DIY your bedroom flooring, as it's fairly easy to install. This bargain-basement choice is affordable and resists scratching, but it's tough to repair and it can warp with moisture exposure.
Ceramic
Ceramic stone and tile aren't typically seen in bedrooms due to their cold, hard and noisy nature. But some homeowners do like the look of ceramic or porcelain tile or stone when trying to match certain themes such as tropical, Spanish, Mediterranean, Moroccan or Tuscan.
Contact All Flooring Install
If you need assistance choosing the perfect flooring for your bedroom, get in touch with our design team for advice and a quote.