Is Laminate Flooring the Right Choice For Your Allen Home?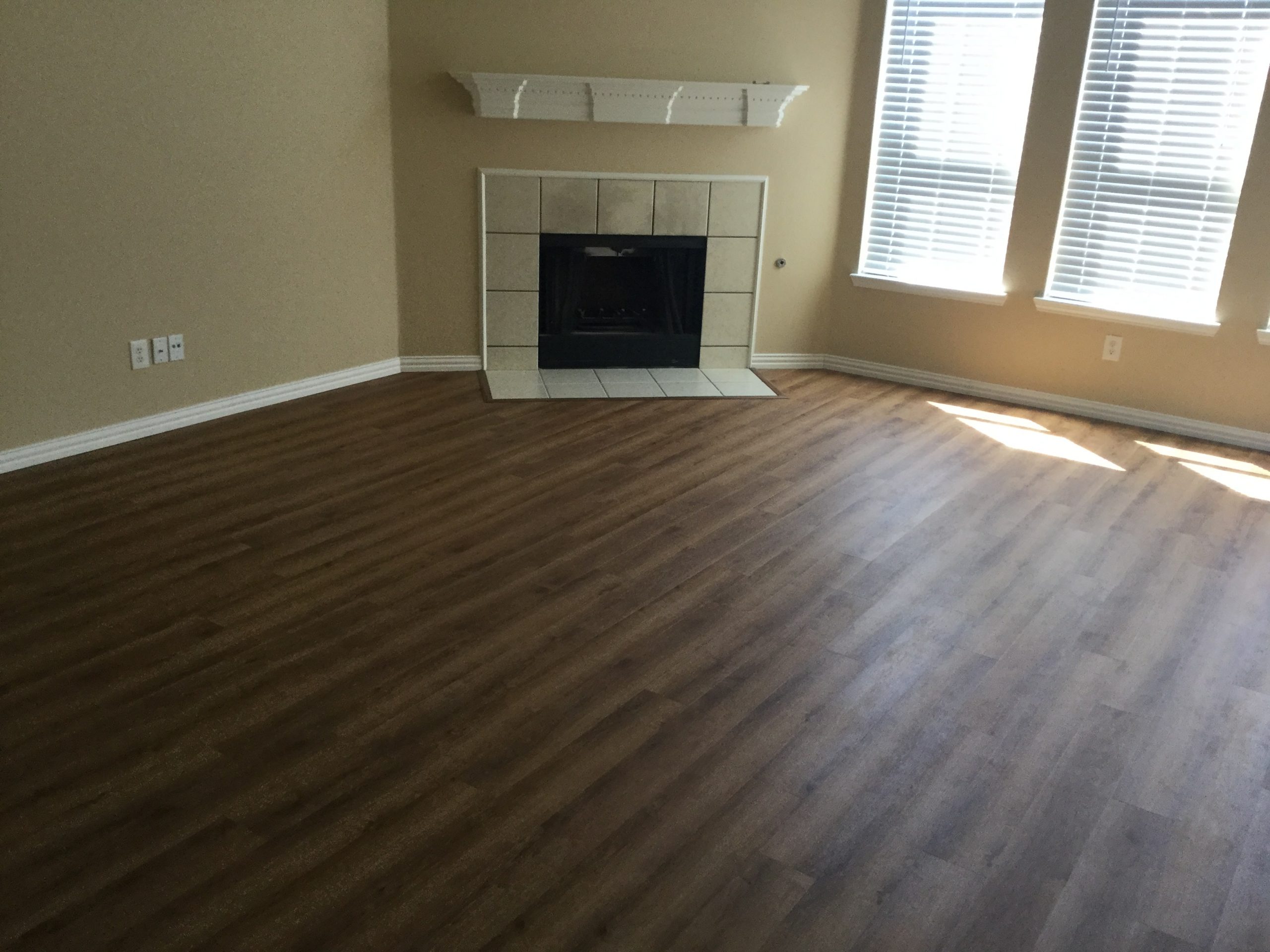 This is a great question. Laminate is an excellent option for many homes and homeowners. It really comes down to style, budget and personal preference. When you're in the market for new floors, it can be tricky deciding which material to go with.
Those on a strict budget will find that laminate is a very affordable choice, offering the best value for your decorating dollar. Not only is laminate ideal for anyone looking for low-maintenance flooring, but also anyone who wants a wide variety of colors and styles to pick from.
Benefits of Laminate
If you are looking at new flooring installation in Allen, home to 109,000, consider these top benefits of laminate flooring.
It's durable: Laminate flooring is stronger, more impact-resistant, longer lasting, and more scratch-resistant than hardwood, vinyl or carpet due to the fact that it gets protection from a resin coating and tough exterior layer. It also stands up well to dog and cat nails, high heels, and kids' sneakers and toys, and high heels. This material is made for the long haul, requiring minimal care.
It's easy to clean and maintain: Laminate has a superior stain- and moisture-resistant surface coating so it's simple to clean up spills and messes. You don't have to apply varnishes or waxes to keep it fresh — just a vacuum or broom to clean it. If you decide to mop, use a slightly damp mop with laminate floor cleaner. If you use a lot of water, it will seep into the seams and swell the planks.
It's stain, moisture and fade resistant: You will find great warranty protection against fading, stains, and moisture damage. It's still not wise to put laminate in bathrooms. Even though they resist moisture, they don't resist puddles of water. But you can certainly use it in your kitchen, as it doesn't get drenched with water like bathrooms do after a bath or shower.
It's affordable: Laminate happens to be one of the more affordable flooring types, so it's a rather economical choice for those on a budget. Plus, you get lots of durability and longevity for your money. Unlike hardwood (imperfect pieces have to be discarded or trimmed), laminate flooring contains no defects. All boards are consistent in appearance and quality. To resemble hardwood, add deep embossing for the illusion of wood grain.
It comes in a variety of styles: From hardwood to stone, you can resemble the look of other materials, plus you can choose from endless new styles and colors. Cool and contemporary or traditional and rustic, laminate can match any home décor style.
As you can see, there are numerous reasons why you should install laminate flooring in Allen, known for its historic landmark: the Old Stone Dam that was built in 1874.
Contact All Flooring Install
Eager to explore more benefits of laminate installation in Allen TX? Just contact us at 972-679-3172 for a free quote and consultation.