The Best Hardwood Flooring for Kids and Pets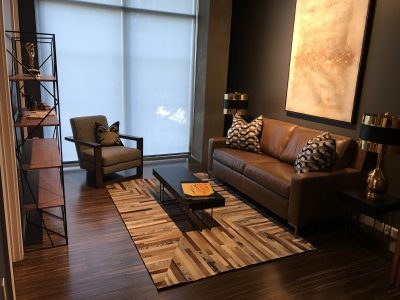 With kids and pets always underfoot, you understand your hardwood flooring has to be up to the challenge of handling all that traffic. From football cleats to pets' claws, and dropped toys to spilled milk, the wood flooring you select for your high-traffic areas must be durable, long-lasting and ready for any eventuality. This doesn't mean you have to sacrifice aesthetics, though. There are lots of options out there that are tough
Here are some of the best kinds of wood flooring to install when you have children and pets.
Pre-Finished Wood
Pre-finished engineered wood floors are ideal for managing households filled with children and pets. These types of floors have aluminum oxide layers that give the wood a harder, more durable finish, featuring a strong coating that stands up well to abuse. Solid hardwood is another good option, especially if you have busy households. Even if you prefer darker floors, choose light floors for when your kids are younger. You can always sand and refinish them later.
Handscraped Floors
Handscraped floors are a common choice due to their good looks and durability. They happen to handle accidental damage very well – a must in a household of kids. That's because they already have imperfect beauty marks thanks to an intentional distressed look. As a result, these floors already look like they have been in use for a while. Translation? Dents and scratches are hidden more easily, so you don't have to fret about Fido's long nails or your daughter's tap shoes.
Luxury Vinyl Plank Floors
These are bit softer underfoot than other hardwoods, but luxury vinyl plank floors are easy to clean. They are also resistant to chipping, discoloration, fading and delamination.It's also more dimensionally-stable than hardwood, and doesn't shrink and expand with humidity levels.
Light Colors
Light colors are the best choice if you want to hide scratches and dents. That's why light blond hardwood flooring options are ideal for busy households, rather than, say, dark stains and finishes that make scratches stand out.
Matte Finishes
Matte finishes are best over glossy finishes due to the fact that they are better at hiding imperfections. High-gloss floors show abnormalities more readily over matte floors that have the ability to mask scratches, dents and scrapes.
Janka Hardness
Floors with a high Janka Hardness Test are a better choice for homes with pets and children. The Janka Rating measures the effect a dent has on specific flooring types, translating it into a numerical rating. Brazilian hardwood floors are the strongest but they're darker in color. Maple is strong and is available in lighter colors.
The Janka number will determine how well a wood can withstand wear and tear, helping installers predict the difficulty level when nailing, screwing, sanding, or sawing a particular wood species. Learn more about the Janka rating here.
Contact All Flooring Install
To learn more about our hardwood flooring options, contact us in Richardson TX at 972-679-3172.