5 Benefits of Laminate Flooring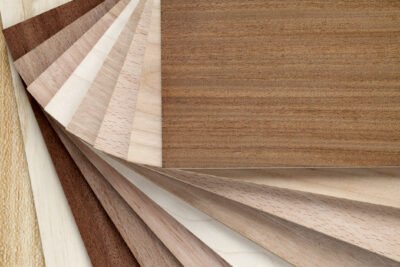 If you're in the market for new floors, you may be considering many different kinds. But if you're on a strict budget, laminate may be the best choice for you. The best for your decorating dollar, laminate is ideal for any homeowner who wants low-maintenance flooring available in a wide variety of colors and styles. Check out these five benefits of laminate flooring.
Durability: Because it gets protection from a tough external layer as well as resin coating, laminate flooring is much stronger, more scratch-resistant, more impact-resistant and longer lasting that hardwood, carpet or vinyl. It's also resistant to dog and cat nails, kids' sneakers and toys, and high heels. It stands up over time, making it a great choice for the long haul, with minimal care.
Stain, moisture and fade resistant: Most laminate flooring manufacturers offer excellent warranty protection against fading, stains, and moisture damage. It's not exactly recommended to put laminate in bathrooms, as they resist moisture, not standing water. This can pose a challenge in bathing areas where water can accumulate after a shower or bath. Laminate is great for kitchens, though, which only get a few drops of water here and there.
Easy to clean and maintain: Laminate's exceptional stain and moisture-resistant surface coating means it's easy to clean up spills and other messes. This surface doesn't require varnishes or waxes to keep it looking awesome. You only need a vacuum or broom to clean laminate. If you need to, mop it with a damp mop or use laminate floor cleaner. Don't use excessive water when mopping, as it can seep into the seams between the boards, leading to swelling.
Economical: Not only is laminate flooring less expensive than other floor types, it's an economical choice where durability and longevity are concerned as well. Plus, unlike hardwood, which has imperfect pieces that must be discarded or trimmed, laminate flooring has no defects. With laminate, each and every board is of consistent appearance and quality. If you really want to mimic hardwood, you can add deep embossing which gives the illusion of wood grain.
Variety of styles: Many laminate floors mimic the look of hardwood or stone, but the possibilities are also endless when it comes to new styles and colors. Choose from a wide spectrum of tones and patterns, allowing you to match the floor with your home's style. Whether you're going for elegant and rich or cool and contemporary, you're sure to find something you love about laminate.
As you can see, there are many advantages to installing laminate flooring in your home.
Contact All Flooring Install
To learn more about our laminate installation services, contact us at 972-679-3172.